Things to do in Greeley, Co
The Pines at Southmoor Apartments are located in Greeley, CO. Our community sits just off 23rd AVE and 30th ST. adjacent to Anna Gimmestad Memorial Park and just minutes from downtown, giving famililes access to a lot of fun and excting things to do in Greeley!
Top 5 Things To Do In Greeley
1. Colorado Model Railroad Museum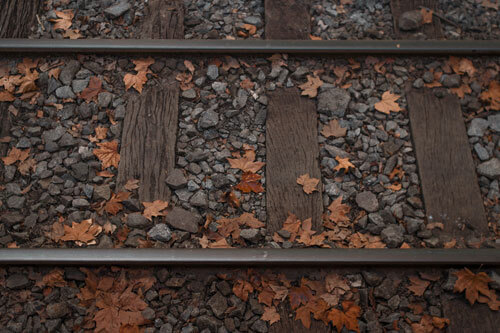 Yes, you need to check out the main attraction and take the family. If you visit anything in Greeley, be sure to check out the Colorado Model Railroad Museum. The museum was founded in 2002 by David G. Trussell and took 7 years to create the 10,000 square foot facility. Throughout the year, you can see many different exhibits such as the Department 56 Christmas Villages Collection, the Lionel Trains Collection and the C & S 10583 Caboose-1919.

The museum also offers a variety of learning programs such as the Youth Program, Scouth Program and the Education Program. Each program highlights different resources in the railroad industry as well as summer camps, Lego robotics workshops, and merit badges for the Scouts. You can also become a Scout Sponder through their website here.
680 10th ST
Greeley, CO 80631
(970) 392-2934
Website
2. WeldWerks Brewing Co.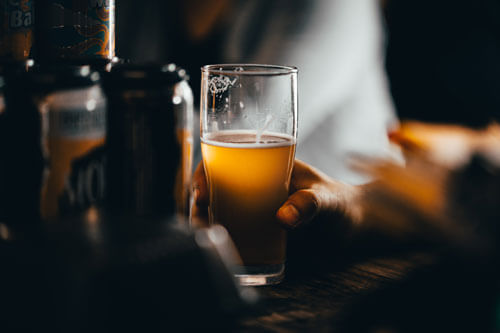 Founded in 2015 by Neil Fisher and Colin Jones, WeldWerks Brewing Co. is a staple in Greeley, CO! The story goes that if Neil could win a medal at the Big Beer, Belgians and Barleywind Festival that he would consider opening a brewery. Well, he didn't win just one medal, he won two! With a top notch staff who care about the quality of beer they serve as well as awesome customer service, this place is a must visit!

WeldWerks has produced over 300+ different kinds of beers in the last 4 years and continues to explore all different flavors. The brewery prides themselves on "Fine-Tuned Beer", meaning that a batch is not served unless it is absolutely perfect. Be sure to check out the different events that WeldWerks host throughout the year. You can find a list of current events here.

508 8th AVE
Greeley, CO 80631
(970) 460-6345
Website
3. Family FunPlex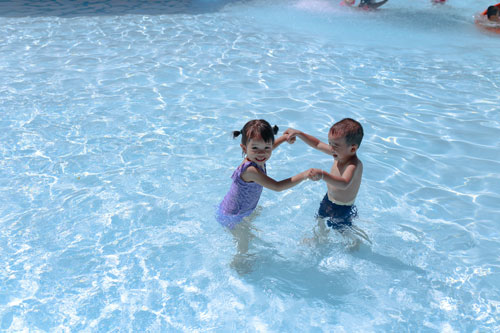 Want to go swimming but it is too cold outside? Check out the Family FunPlex in Greeley!

The community recreational center is located in the Twin River Community Park and offeres several different amenties, services and programs! They also offer birthday party packages, room rentals and more!

Amenities offered are:
Adventure Island Indoor Waterpark

Swimming Lessons

Lifeguard Training

Fitness classes

River Run Minature Golf

SilverSneakers Classes

Child Care

Twin Rivers Ball Park & Amphitheater
Admission Rates:
Children 5 and under $2

Your 6-15 years old $5

Adults $6

Seniors (60+) $5

Military Members with valid ID $5
1501 65th AVE
Greeley, CO 80634
(970) 350-9401
Website
4. Greeley Ice Haus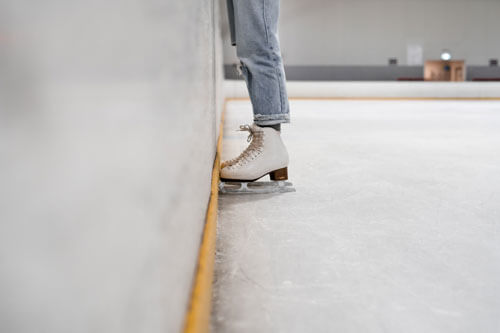 The Greeley Ice Hause is the coolest place in town...literally!

Public ice skating is offered Monday-Tuesday, Thursday-Friday from 12-1:30 PM, Wednesdays from 6:15-7:45 PM and weekends from 12-1:30 PM. On Fridays & Saturdays from 6:30-8 PM the facility offers Cosmic Skating.

Throughout the year, Skate Camps are offered! Check out their website to see when they are hosting their Hockey Camps and Figure Skating Camps. They also offer a variety of other classes such as:
Learn to Skate Programs

Public Ice Hockey

Youth Hockey

Adult Hockey

Curling

Broomball

And many others!
900 8th AVE
Greeley, CO 80631
(970) 350-9402
Website


5. Wiley Roots Brewing Company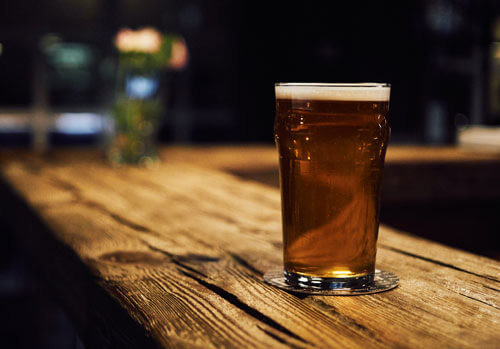 Wiley Roots Brewing Company was opened in 2013 and was founded by Kyle and Miranda Carbaugh. Independently ownded, the brewery has won many awards at the Great American Beer Festival such as the silver medal in 2018, gold medal in 2017, gold medal in 2015, and the bronze medal in 2013. They also won the silver medal in 2017 at the Mazer Cup International.

When visiting, be sure to try out their Lemon Meringue Tart, a sour ale with pureed lemon, milk sugar, and vanilla dry hopped with Lemondrop hops. You can also get these drinks to go! Check out the rest of their menu here.

625 3rd ST D
Greeley, CO 80631
(970) 515-7315
Website
Top 5 Amazing Places To Eat In Greeley
Greeley is one of the largest cities in Colorado and has become a driving force in culture, community events, and entertainment in the Northern Colorado region. As a result, the city's dining scene is an eclectic fusion of local tradition and international flavor. These five must-try restaurants define Greeley's culinary culture, from laid-back bistros and cafes, to innovative food served in luxury settings.
Best Pizza
Santeramo's Pizza House and Italian Food is a popular Italian food restaurant that was named in honor of the Santeramo Family who imagrated from Italy. The restaurant opened in 1962 and was operated by the Santeramo family until 1987 when June retired. The restaurant reopened in 2008 by the famillies youngest son. Santeramo's uses their old family recipes passed down from generation to generation. Based off their amazing reviews on Google, you should try one of their calzones or the chicken parmesan! Make sure to end the meal with one of their desserts, such as the Santeramo's Original Fruit Pizza or their Traditional Spumoni Ice Cream.

1229 10th Ave
Greeley, CO 80631
(970)353-4844

Best Diner
Fat Albert's is a staple in the community of Greeley. With a menu that can accomidate all appetites, you are sure to find something you love here! Make sure to start off with one of their delicious appetizers and always order dessert when you are done with your meal! Fat Albert's has many award winning homeade pies & other desserts to choose from! We recommend the blueberry crumb pie! According to their Google reviews, their Monte Cristo is a must try which has been their best seller for the last 35 years!

1717 23rd Ave
Greeley, CO 80634
(970)356-1999

Best Mexican Food

El Pueblito is a family owned restaurant that has been open for over 19 years! Owned and operated by the Doblado family, the family has always had a strong connection to the culinary tradtions of Mexico. Their food is prepared freash daily with the best ingredients with healthy and delicious options for everybody! All food is prepared with vegetable oil free of cholesterol and trans fats. According to their Google reviews, you should try out their enchiladas or tacos! Plus many patrons have commented on the fast service they provide!

2345 w 10th St
Greeley, CO 80631
(970)346-1143

Best Seafood
Lucky Fins Seafood Grill is a popular spot for seafood, cajun food, sushi, & drinks! They have been voted the best seafood restaurant the last 6 years in a row by Boise Weekly & The Greeley Tribune! Lucky Fins is locally owned and operated, so eating here will help support the community. Each day, there is a new chalkboard special, so be sure to check that before ordering! Based off of their Google reviews, other patrons recommend the sushi rolls, crab, and happy hour!

4530 Centerplace Dr
Greeley, CO 80634
(970)673-8805

Best Sushi
Looking for a good bowl of spicy ramen? This is the place for you. Open for lunch and dinner, their menu has a wide variety of all Japanese dishes. Their Google reviews suggest the sushi and ramen. Daruma also offers delivery through Grubhub for those who can't make it into the restaurant!

1702 8th Ave
Greeley, CO 80631
(970)346-9000


Schools in Greeley, CO
Frontier Academy Elementary School
2560 W 29th ST Greeley, CO 80634
(970) 330-1780
University Schools
6525 W 18th ST Greeley, ST 80634
(970) 506-7000

Winograd K-8 School
620 N 71st AVE Greeley, CO 80634
(970) 348-2600

Monfort Elementary School
2101 47th AVE Greeley, CO 80634
(970) 348-2100
West Ridge Academy Charter
6905 W 8th ST Greeley, CO 80634
(970) 330-3671
Testimonials
I have lived here for six months and have been really impressed. My kids and I feel safe, the buildings are sturdy so we don't really hear the neighbors, the trash is picked up often, and it's convenient, being right across from the mall and Walmart.

- Resident on Google Reviews
5 Star Review: Place is very clean very friendly people were knowledgeable

- Google Review
It's been a nice and friendly place also I like the fact they have a laundry mat and things to do on site

- Facebook Review
5 Star Review: Place is very clean very friendly people were knowledgeable

- Google Review