10 Things You Should Do While Movers are Moving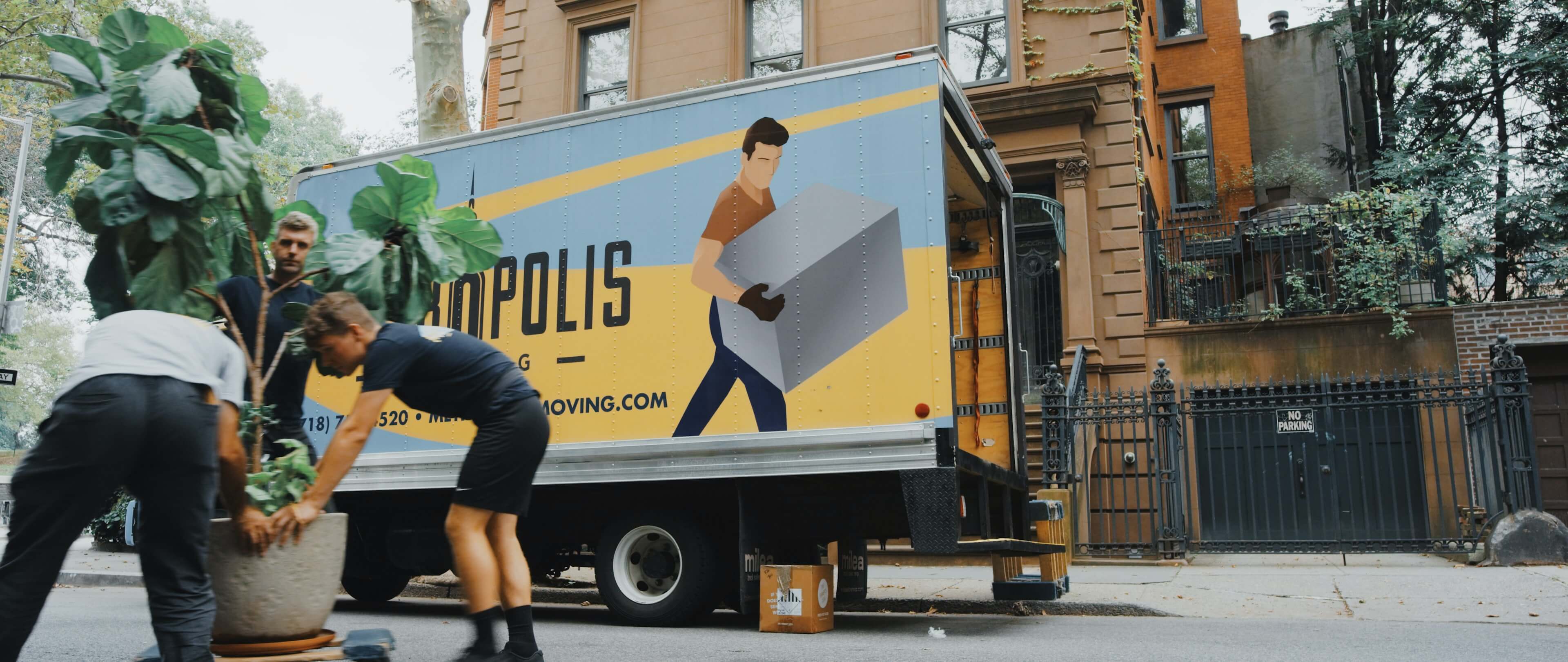 March 16, 2021

|

Leasing Team

|

Moving Tips
Moving from one home to another can be stressful for a homeowner.

If you live in a bigger home, it may take a while to pack all of your stuff. It's important that you know how to properly pack and label your things for a stress-free move.
Packing ahead of time

is key to a stress-free move. There are also things you can do while the movers are moving boxes to make the transition much smoother.

Check out our moving tips below.
DONT Surprise the Movers
While movers are happy to help you move all of your belongings, try to avoid buying new stuff a day before the move.

Avoid surprising your movers with a freestanding bath you recently purchased or a jacuzzi.

If you intend to do this, notify them ahead of time so they can prepare.

They may need extra equipment to help them move extremely heavy stuff.

1. Offer Refreshments
Show your appreciation to the movers by offering them some refreshments.

Moving can be tedious especially if you have plenty of heavy stuff at home.

The movers will most likely sweat after lifting heavy appliances.

They will be grateful when you offer them a light snack or some cold drinks to fuel them up.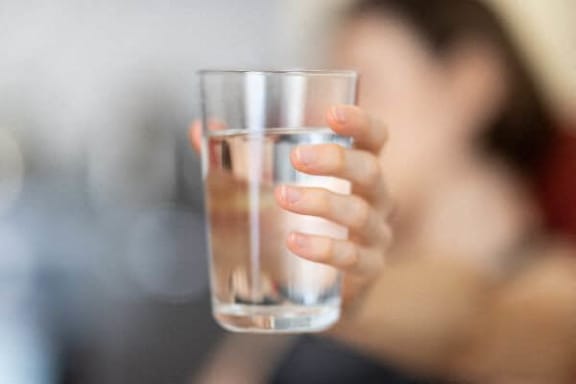 2. Avoid Telling Them What To Do
Some homeowners are concerned that the movers may not be able to handle their stuff well.

Keep in mind that

movers know what they are doing.



They are professionals experienced moving stuff from point A to point B.

They know how to handle fragile things.
As a homeowner, do make sure that you have carefully packed and labeled your stuff to help out movers and to avoid other problems.
3. Valuable Items Should be Kept in your Car
For items like jewelry or artwork, consider taking them with you in the car instead.

Just let your movers focus on the heavy lifting and take your jewelry or other items such as smaller electronics with you.

Also, remember that some items will not be allowed in some trucks such as flammable or perishable stuff.

Speak with your movers on the limitations and make sure you follow instructions for a hassle-free move.

4. Keep Kids and Pets Away from the Movers
As much as possible, take your kids somewhere else for they may only disturb/slow down the movers.

Do this for your pets as well. If it's not possible, you can just place your pets in an empty room and preferably with the door closed so they wouldn't have to wander around the house.

Make sure that they have enough food, water, and maybe some toys to keep them preoccupied.
If your kids really need to stay with you, it would help if you kept them out of the way.

Kids usually behave when they have something to keep them busy such as a smartphone or an iPad, toys, food or board games.

You can also have someone take them to a nearby park while boxes are being loaded up.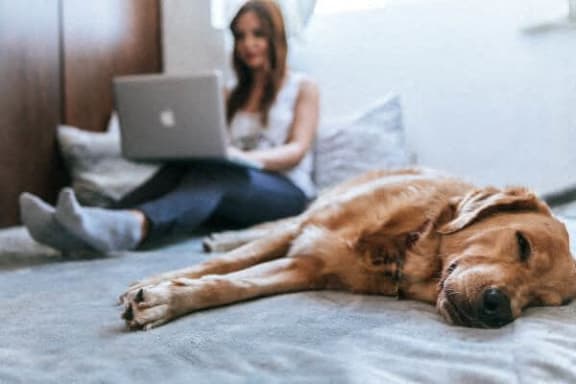 5. Always Double-Check
Even the best packers may overlook a few of their belongings.

Check through the rooms one by one to ensure that you have left nothing behind.

Look through common hiding spots such as your medicine cabinets, kitchen drawers, attic, and dishwasher.
Make sure that you have already emptied the fridge even before the movers arrive.

They won't be able to pack the leftover food so take them with you in the car or throw them away.
As soon as everything is ready to go, check your old home one more time and make sure that all the windows are closed and the lights are turned off.
6. Clean
While the movers are busy moving your stuff to the truck and to your new place, ask a family member to help clean your new home.

Sweep the floors and get rid of all the stuff that shouldn't be there.

You can also do this a day before your move to make sure that everything is ready.
Do this for your old home too so it's ready for the new buyers.

If this isn't possible before moving day, clean each room as they are emptied by the movers.

By the time everything is on the moving truck, your old home will be clean and tidy. This will save you time and money.

7. Make Sure Movers Have Hassle-Free Access
If you live in a building, assist your movers on where they should park the moving truck and how to easily access your apartment.

You should be able to arrange everything to avoid any problem and delay your move.

Should there be limitations with parking, make sure that you work it out with the building manager for a hassle-free move.

Make sure the movers have easy access in and out of your apartment.
8. Stay Out of Their Way
During the move, just let the movers do things their way. You don't have to keep following them around as they move each box.

This is why it's important that you properly label all the boxes to make it easier for the movers and to ensure that fragile things are handled well.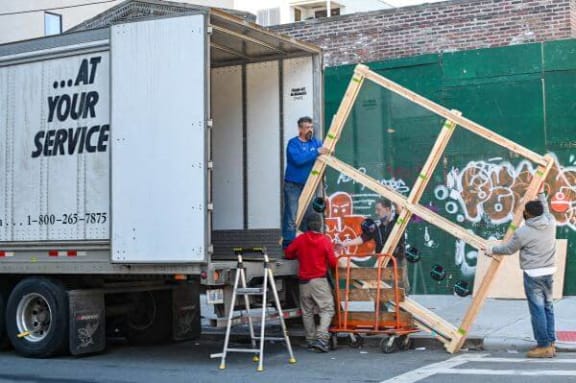 9. Do Not go AWOL on Your Movers
While it's important that you let the movers do their job, it doesn't mean that you leave the site and just wait for them in your new home.

They might have other questions or concerns requiring your assistance. Someone has to be there to resolve any issue.
If you really cannot be there, ask a family member to stay in your old home while your belongings are being moved.

This ensures that the move will go smoothly and without any problems.

10. Have Your Payment Ready
If you are paying with a credit or debit card, you are likely to give your credit or debit card information as soon as you book your move.

For cash payments, make sure that you have enough money to pay for the actual cost of your move.

It would be time-consuming when you need to get to the bank to withdraw money.
Ask how much it would cost you to move all your belongings but make sure that you have extra money just in case you exceed the estimated cost of your move.

You may also decide to tip your movers to show more appreciation for a job well done.
---
Testimonials
I have lived here for six months and have been really impressed. My kids and I feel safe, the buildings are sturdy so we don't really hear the neighbors, the trash is picked up often, and it's convenient, being right across from the mall and Walmart.

- Resident on Google Reviews
5 Star Review: Place is very clean very friendly people were knowledgeable

- Google Review
It's been a nice and friendly place also I like the fact they have a laundry mat and things to do on site

- Facebook Review
5 Star Review: Place is very clean very friendly people were knowledgeable

- Google Review